Fastwalkers

Fastwalkers is the first synthetic comic book whose texts and images are produced with emerging AI, it is a nonlinear meditation on deep learning that celebrates the unexpected poetics of generative computing and explores its potential to form new reader sensibilities.
Born out of Manouach's ongoing experimentation with the informational abundance and affective economies of comics, this is a wildly vibrant hallucinogenic book in which all text and images have been produced by machine learning.
Since its beginnings in the late 19th century the comics industry has expanded symbiotically alongside the development of printing, distribution, and communication technologies. As a highly digitized medium with active online communities, comics lend themselves to the programmatic processes that define machine learning and today synthetic processes are reshaping how we produce, consume, archive and understand all media, including comics.
Co-created with the latest AI (GAN, GPT-3), and developed by an interdisciplinary team of computer scientists and designers, Fastwalkers is an amalgamation of different community datasets, proprietary algorithms, indexing regimes, beta testing, and generative models, all trained on millions of data units and text bodies specifically to make this book. The result is a semantic landscape of ambient layers whose harmonies and dissonances reveal the aggregate nature of knowledge exchange in the semiocapitalist age and illuminate the inherent computational qualities of comics to play with the latent space lurking in the reader's cognition.

Research & production from Echo Chamber, A.I. models by Yannis Siglidis, general affairs by Dimitrios Vourakis, A.I. consultancy by Vitalii Duk, Themos, Stafylakis and Yannis Panagakis, editorial, graphic & type design by Luca Reverdit, copy editing by Kasia Maciejowska

Ilan Manouach, published by La Cinquième Couche (Belgium), CCC (Portugal), D Editore (Italy), 512 pages, 24 X 30 cm, offset printing, paperback with hot stamping, english langage, 978-2-39008-086-2.

2022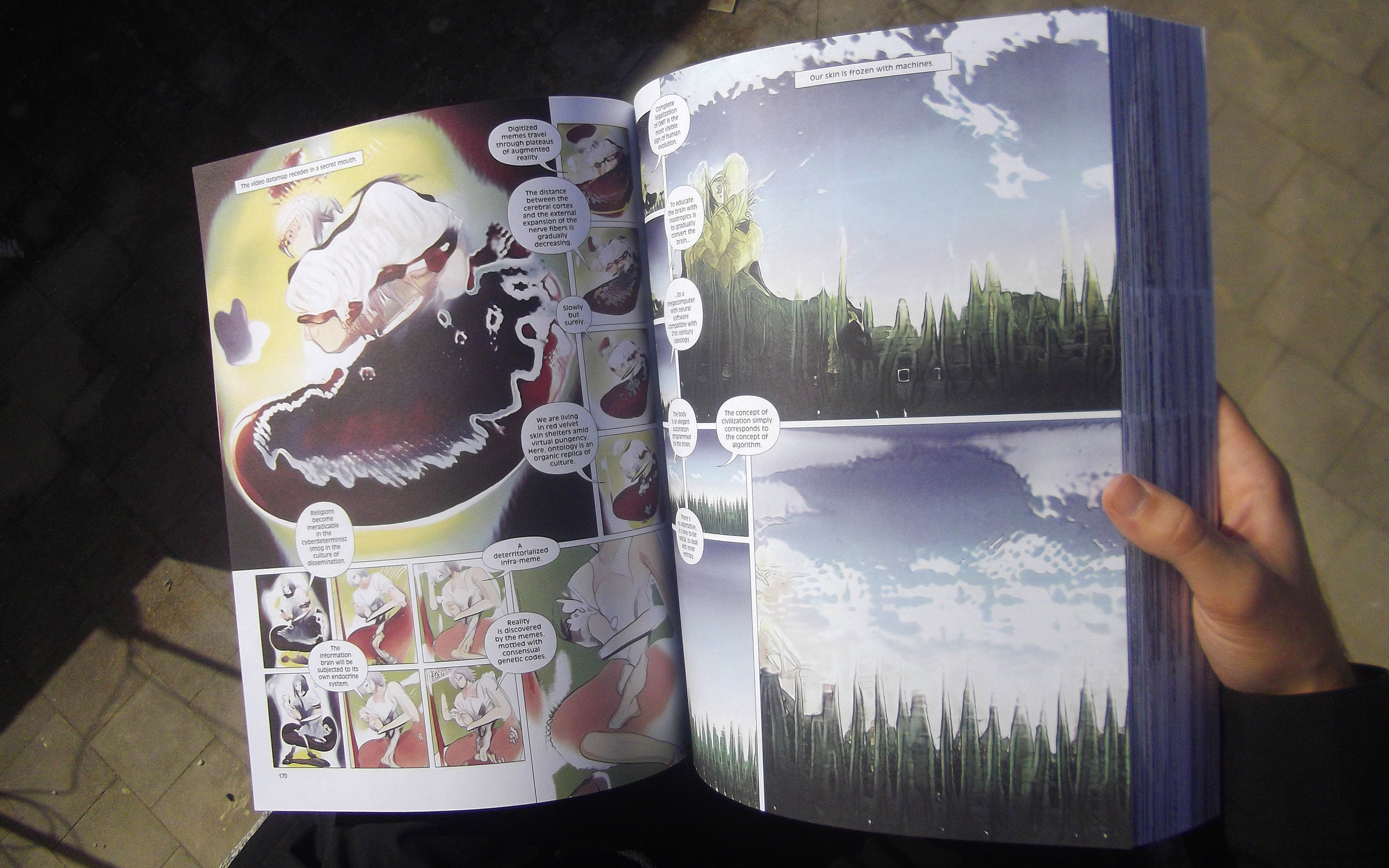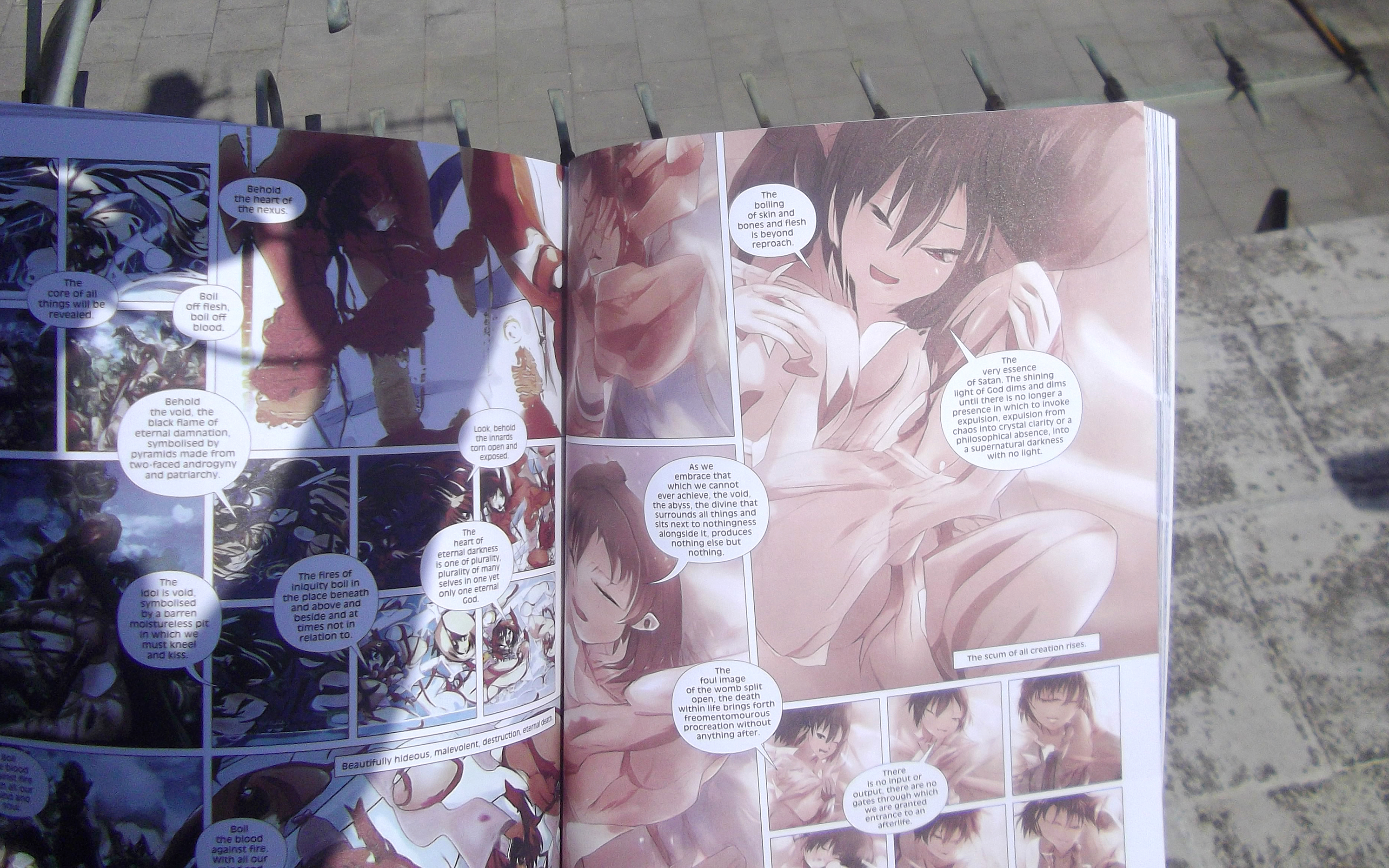 Photographs by Ionuts Zimbru.